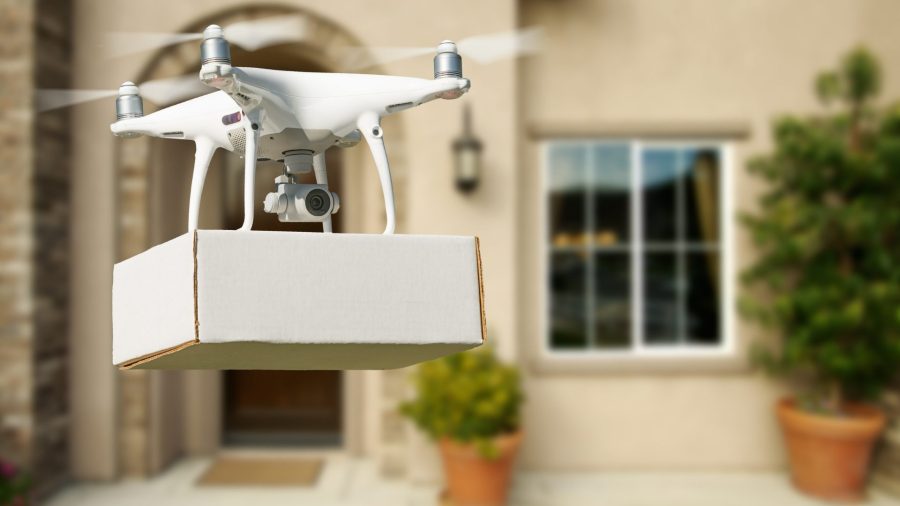 Propelled by the pandemic, robotic innovations are still making food-industry headlines.
A few of the latest developments include:
7-Eleven partnered with Nuro to pilot a commercial delivery service using autonomous vehicles in the Silicon Valley enclave of Mountain View, California, reported TechCrunch (Dec. 1).  
Walmart launched its first commercial drone delivery for online customers in northwest Arkansas on Monday with tech partner DroneUp, reported The Verge (Nov. 18).
Waymo's autonomously driven cars will start delivering groceries curbside in San Francisco in early 2022, reported Fortune (Nov. 30).
Serve Robotics, an autonomous sidewalk delivery company, closed a $13 million expanded seed funding round which will support geographic expansion.

WHAT'S NEXT?
The Food Institute spoke with some industry professionals to get their thoughts on what will take off next in the food space:
Thibaud Denolle, the Director of Innovation & Marketing at Acrelec, which develops new platforms for restaurant and retail brands:

"In the near future, we will anticipate seeing grocery stores investing in the newest self-checkout technology since 66% of shoppers prefer using self-service technology to checkout, according to a survey from 2018. In a post-pandemic world, I suspect that number may be even higher. Consumer expectations are changing."

Vitaly Alexandrov, CEO of Food Rocket, a U.S.-based rapid delivery startup:
"The 15-minute delivery interval is becoming more standard – and it's a more convenient method for delivering anything. Today, many companies put emphasis on groceries, but in the near future the retailers will expand their offering, adding all product categories to their rapid delivery."
Jul Domingo, co-content manager for QVALON, an app-based retail management solution:
"We think dark stores will be even bigger in the coming years because consumers have become more reliant on anything they can get online right now. It also benefits grocery retailers because they can push out goods quicker, reducing the costs associated with spoilages and expired goods."